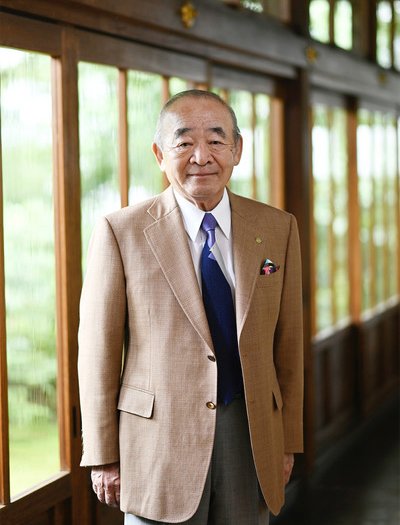 SHASHIN KAGAKU was founded in Kyoto during the turbulent of the Meiji Restoration. After the nation's capital was moved from Kyoto to Tokyo, many entrepreneurs felt a sense of loss for the decline of Kyoto and took measures to modernize their businesses.
Among those entrepreneurs was the first Kyokuzan, Saijiro Ishida, who mastered copper-plate engraving techniques and founded our company. He further developed techniques that led to industry-wide contributions.
Since that time, from the first Kyokuzan to the fifth Kyokuzan, we have developed and diversified our multi-dimensional business applying advanced electronics. This has been supported by our pioneering spirit in which we continue to pursue development and practical use of new technologies in response to changing times. What was started in Kyoto has been extended across the nation and to the world.
Successive Kyokuzan placed value on the importance of "attitude toward people's imagination" and the "perspective of creating things." These have served as the unwavering identities of the SHASHIN KAGAKU group and embody the foundation for all activities by each and every employee in increasingly diversified fields, centering around media and product businesses.
We aim to keep this spirit alive and offer services supported by customers in any situation, and aim to be a company that can grow in a sustainable manner in step with its customers. To this end, all of our employees will continue to work together in a sincere effort.
We would highly appreciate your continued guidance and support.
Chairman ISHIDA Keisuke